Amid the rapid growth of the pharmaceutical industry in Vietnam, Pharmacity, the country's leading retail pharmacy chain, recognized the need to improve old inventory management programs with advanced supply chain management solutions. Partnering with RELEX, Pharmacity has improved overall inventory management, ensuring customer satisfaction across all stores and online channels nationwide. Since 2021, RELEX has provided demand forecasting and replenishment for Pharmacity' s more than 1000 stores and two distribution centers.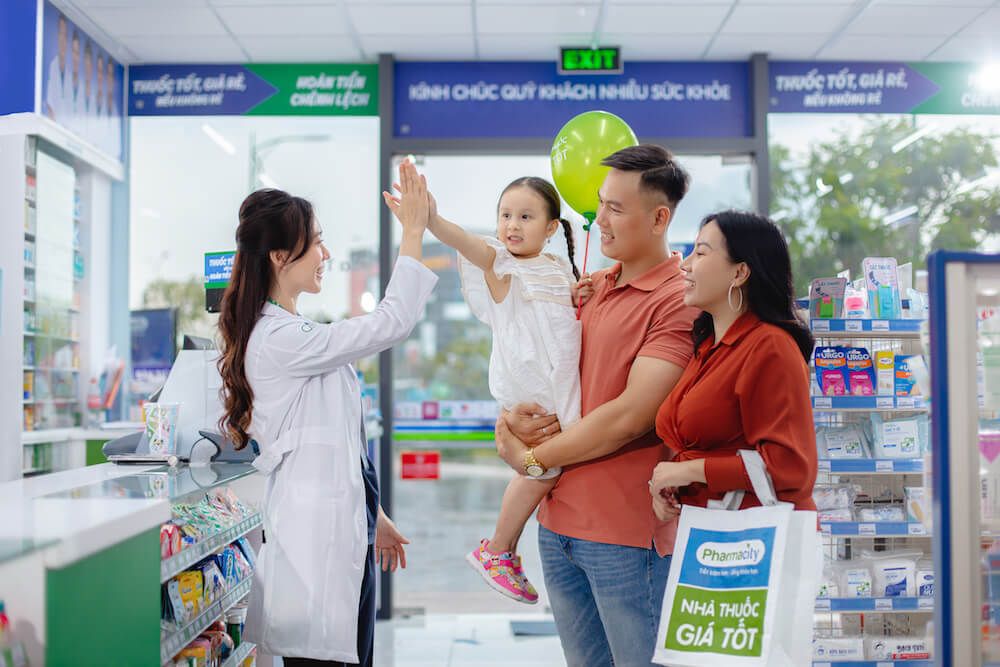 Prior to RELEX, Pharmacity relied on manual processes to manage their supply chain, which had become insufficient to support the company's rapid growth. They needed a modern planning solution to automate stock replenishment and address the unique challenges of managing medicine inventory. Pharmacity turned to RELEX for its long-lasting expertise with pharmaceutical retailers, strong references from other customers, and its proven track record in AI-driven forecasting and replenishment.
The implementation was completed on schedule. The solution was rolled out in 10 stores by April 2022. By June 2022, all stores' implementation was completed for medicine categories, and the DCs were completed in September 2022. Pharmacity began seeing results in the first four weeks with a significant reduction in inventory value.
They also increased like for like sales by double digits in pilot stores compared to chain average through improved product availability
The business achieved higher on-shelf availability in medicine compared to Vitamins, Mineral Supplements and FMCG, respectively which were categories only recently rolled out.
Pharmacity can now proactively manage demand and supply, ensuring optimal inventory management within their stores and DCs. The high level of automation has significantly reduced manual work and enhanced their ability to plan and execute the flow of goods. RELEX's unified solution has helped streamline Pharmacity's planning processes and facilitate opening new stores, which is critical in supporting the company's rapid expansion plans.
"As always, we remain committed to our local communities by providing convenience through accessibility, availability, and affordability of essential medicines," says David Young, Deputy CEO of Pharmacity. "Our partnership with RELEX Solutions enables us to anticipate product demand and optimize inventory to ensure our customers can always access essential products when and where they need them. We will continue investing in initiatives like RELEX to provide our customers with the best service."
"We've truly enjoyed partnering with Pharmacity on this project, supporting their journey in transforming their business operations and supply chain," says Mikko Kärkkäinen, Group CEO of RELEX Solutions. "Pharmacity has a clear vision and strategic positioning right from the start, and I am happy that RELEX has been a part of their success in pulling the whole supply chain into alignment with their strategic goals."
Customer Video by David Young, Deputy CEO of Pharmacity