RELEX Solutions, provider of unified retail planning solutions, has been awarded Best Fulfilment Advancement, Best Sustainability Initiative, and The VIP Challenge Award by Vendors in Partnership. The VIP Awards, presented in partnership with NRF, were announced in New York City on Saturday, January 15 as part of Retail's Big Show, NRF's annual flagship event. In addition to their winning categories, RELEX was shortlisted for Partner of the Year, Best Retail Insights, and Best Business Intelligence and Analytics Platform.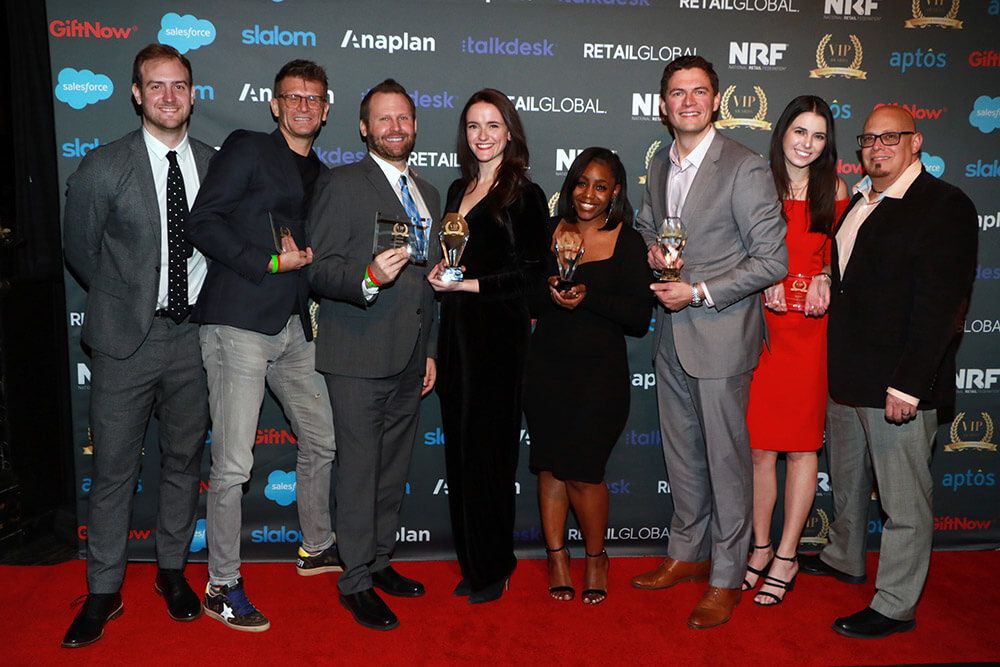 The Vendors in Partnership (VIP) Awards recognize the solution providers powering today's retail ecosystem. In addition to celebrating industry-leading solutions, the awards highlight the teams at those companies who are willing and able to develop meaningful, value-driven partnerships with their retail customers.
The three categories that RELEX won are:
The VIP Challenge Award
Recognizes innovative adaptability and agility to address clients' needs, moving away from the status quo to demonstrate innovation in partnership to solve a hardship or meet a new opportunity.
Best Sustainability Initiative
Recognizes operational excellence combined with social and environmental responsibility, helping customers transparently demonstrate their environmental impact and support of the broader community.
Best Fulfilment Advancement
Recognizes solution advancements to address "anywhere" order fulfilment and the ability to manage multiple channels and new requirements for fulfilment and returns processing with speed and accuracy.
"We are extremely honored to have been recognized for our innovation, advancements in sustainability and fulfilment, and commitment to customer partnerships. We are honored to be part of such distinguished company," says Mikko Kärkkäinen, Co-founder and Group CEO at RELEX Solutions. "At RELEX, we always strive to push the boundaries of technological innovation as well as our own expertise, so we can help our customers quickly achieve their immediate goals while planning for sustained success well into the future. These awards establish us at the forefront of retail planning. We are so pleased to be able to share this success with our customers and to have the results we are achieving with them recognized by the industry."